Details:

Black 30PCS Brushes, including 100% Natural goat hair, synthetic hair, and pony hair.
---Goat hair --Pony hair --wool fiber --synthetic hair
This set is complete 30pcs which are all the brushes we need, perfect for personal use or professional, and a wonderful gift. The things we do for love and beauty, which are BEILI always insist do. These brushes are a must-have!
For Blending Eye brushes
we special choose Natural goat pony hair, Natural goat hair Touch skin-friendly and will have ice muscle touch, suitable for all skin types with no stimulation. Natural animal hair is really soft like no other. They are fluffy and have an excellent ability to grasp powder. It can apply amazing blending and apply makeup evenly. And eyebrow and eyeliner are thin and Precise.
For Face brushes
they are made from Nanofiber and synthetic hair, They are soft and dense with different shapes and normal sizes. High-tech Nanofiber Hair with Fine Soft Texture, super smooth touch, Good ability to grasp powder like animal hair, while they are antibacterial and easy to clean.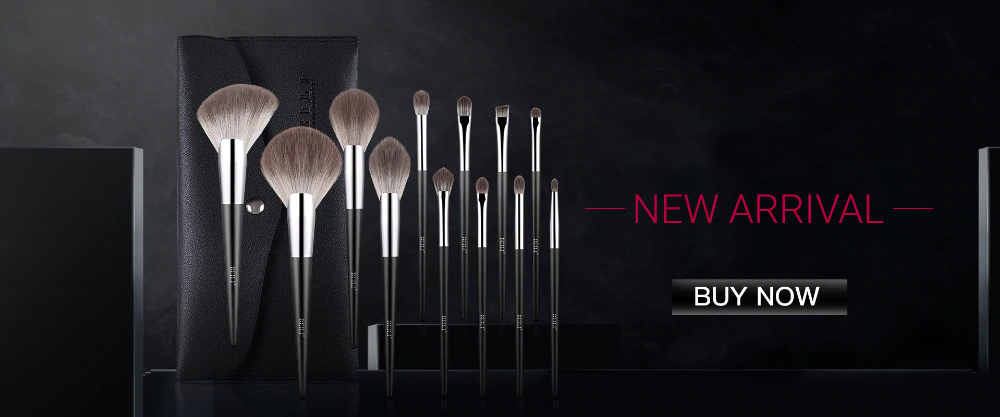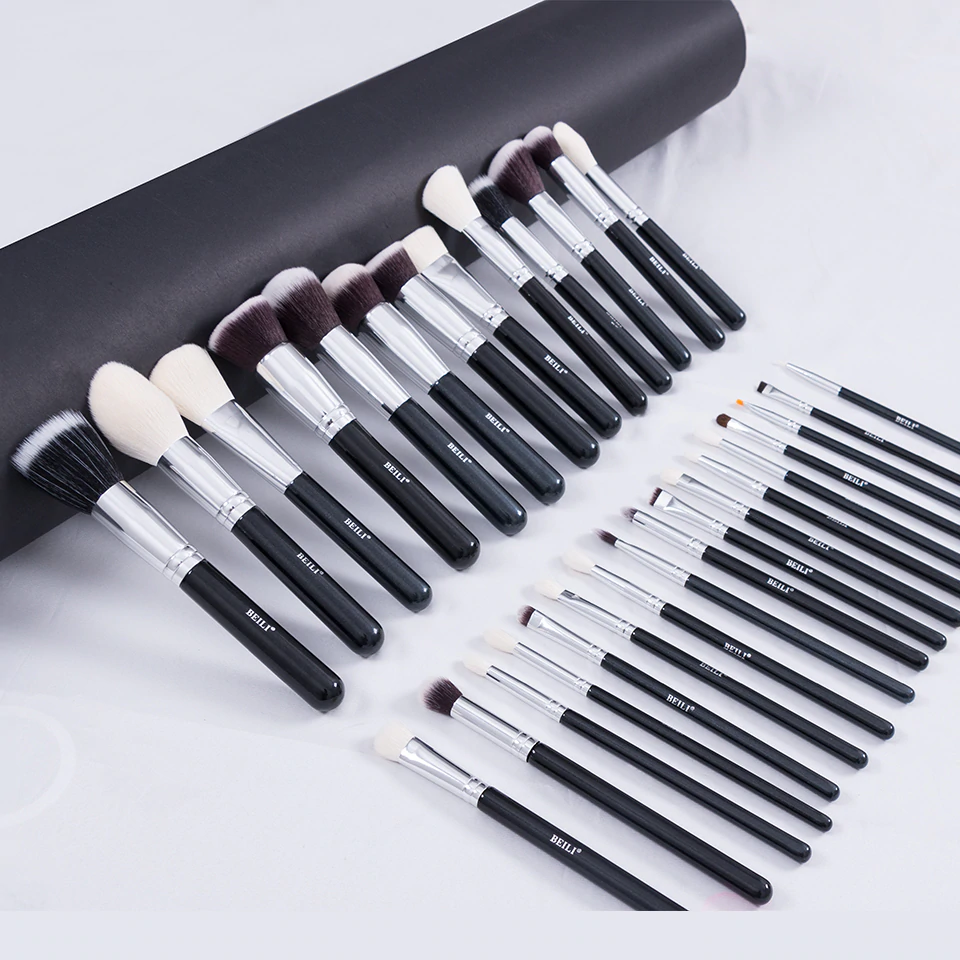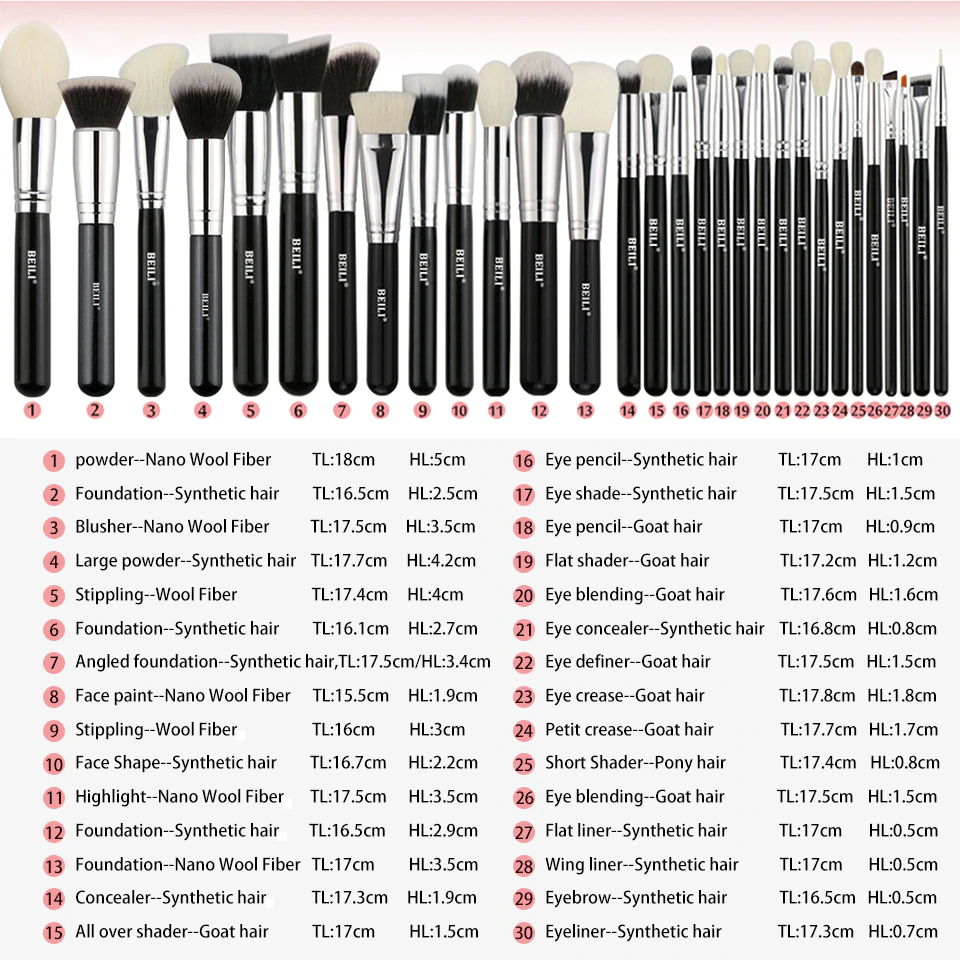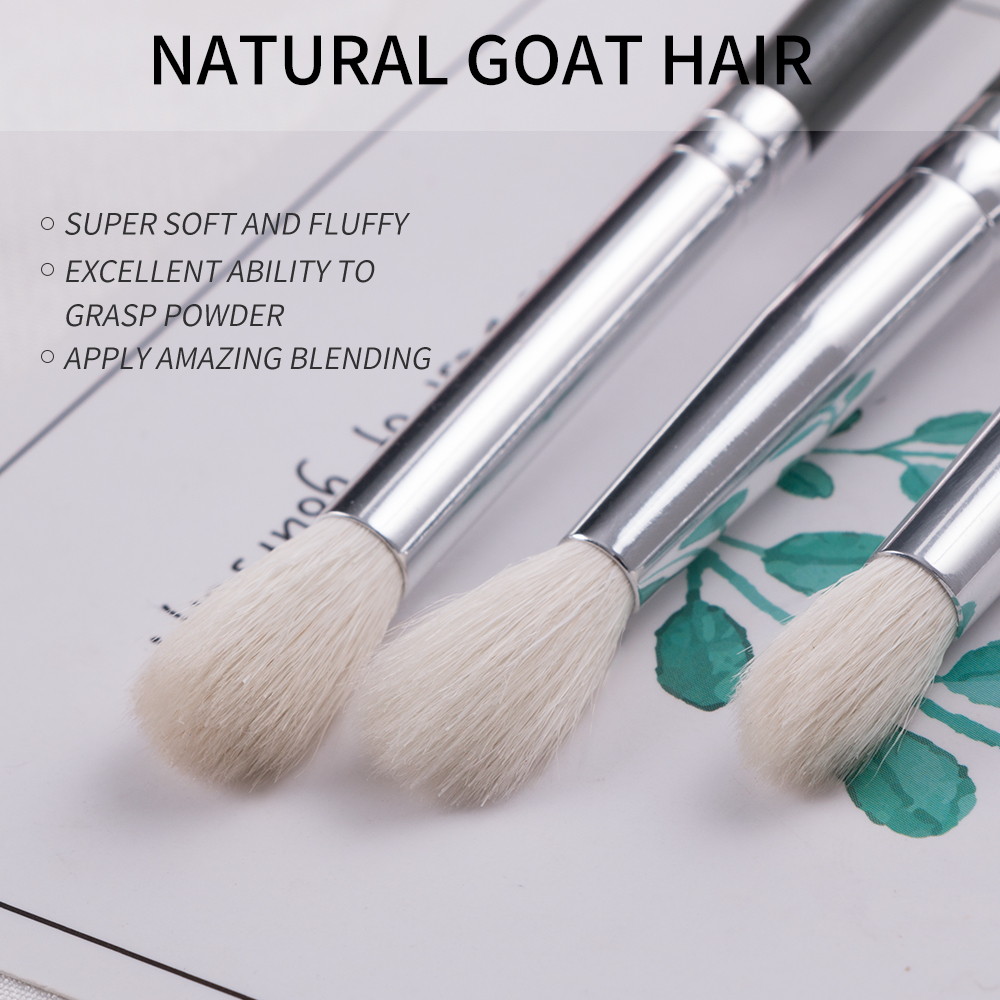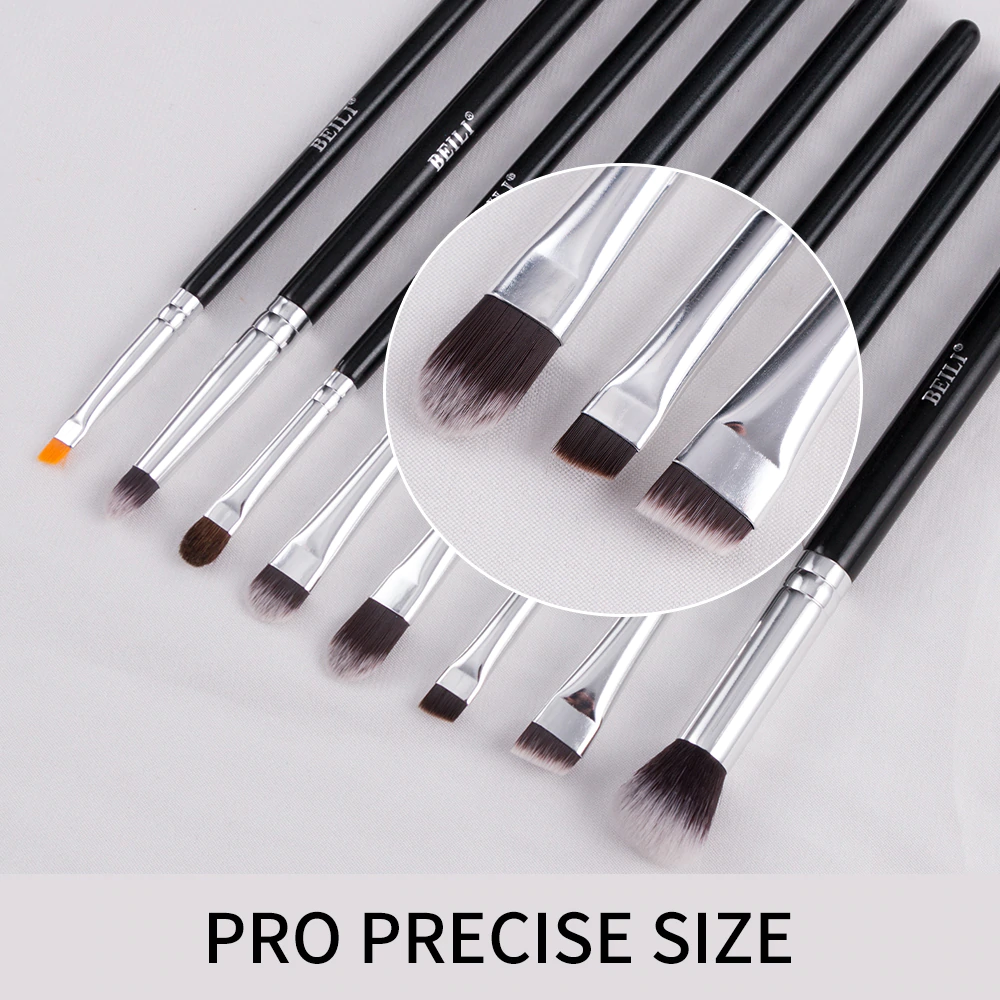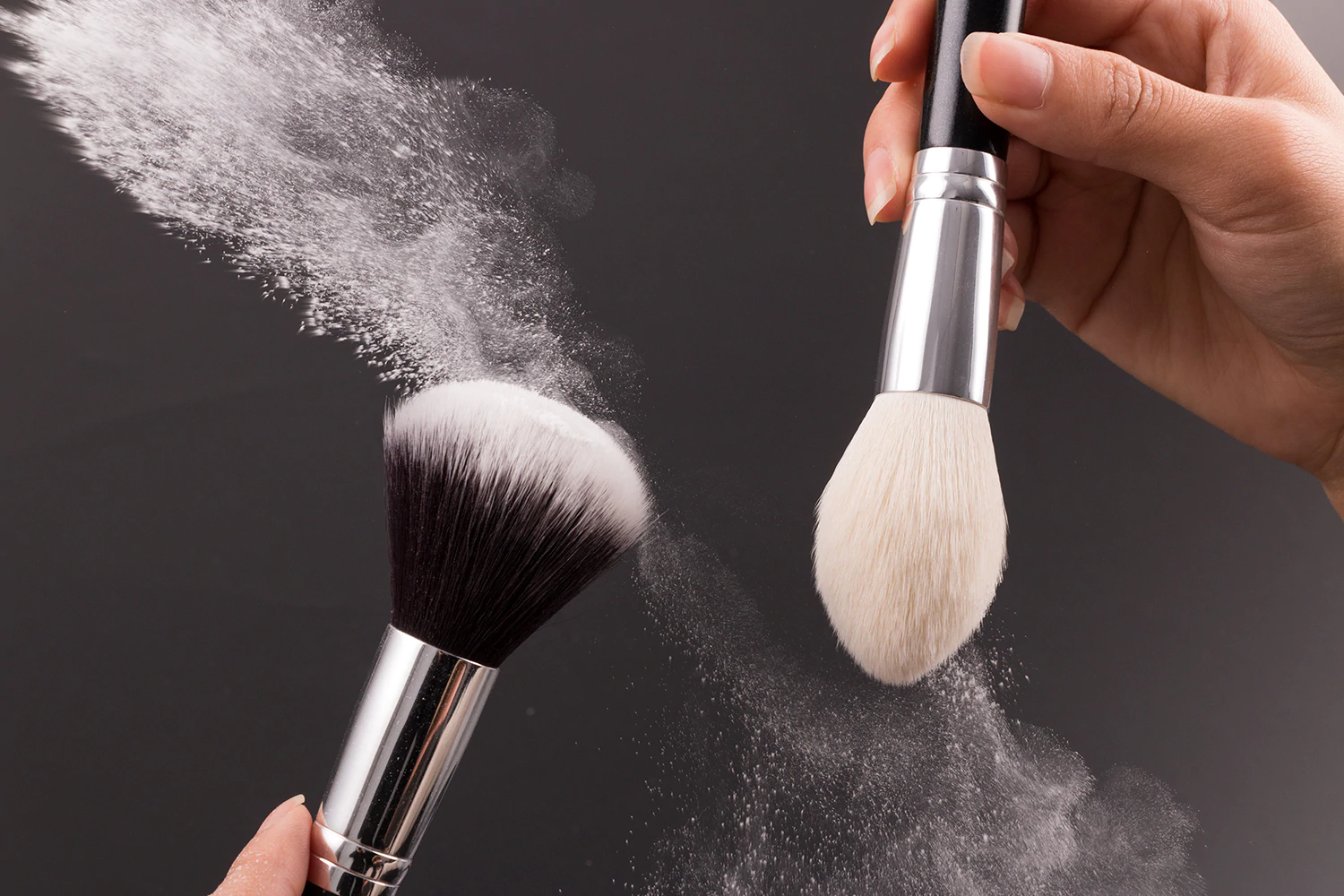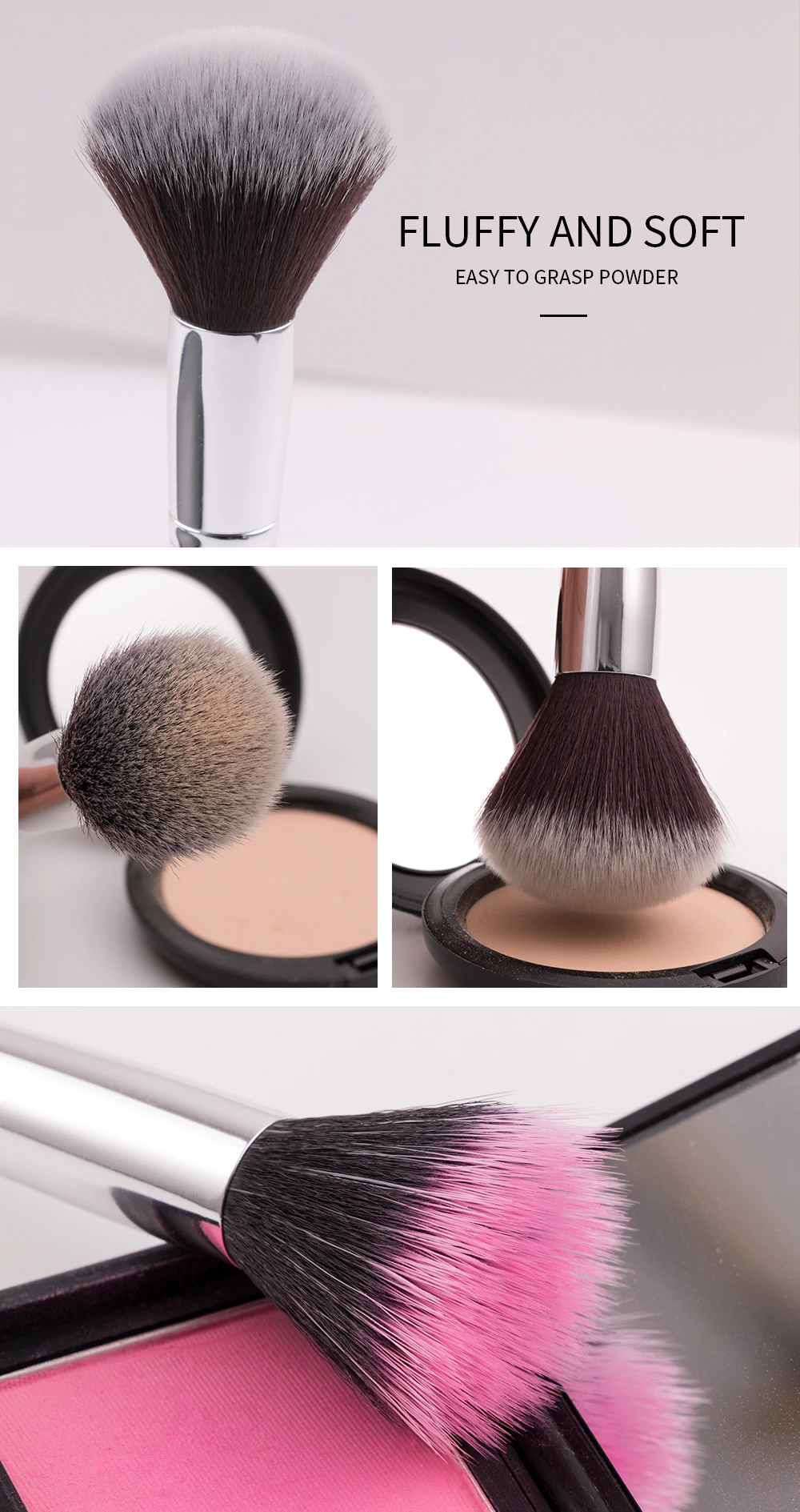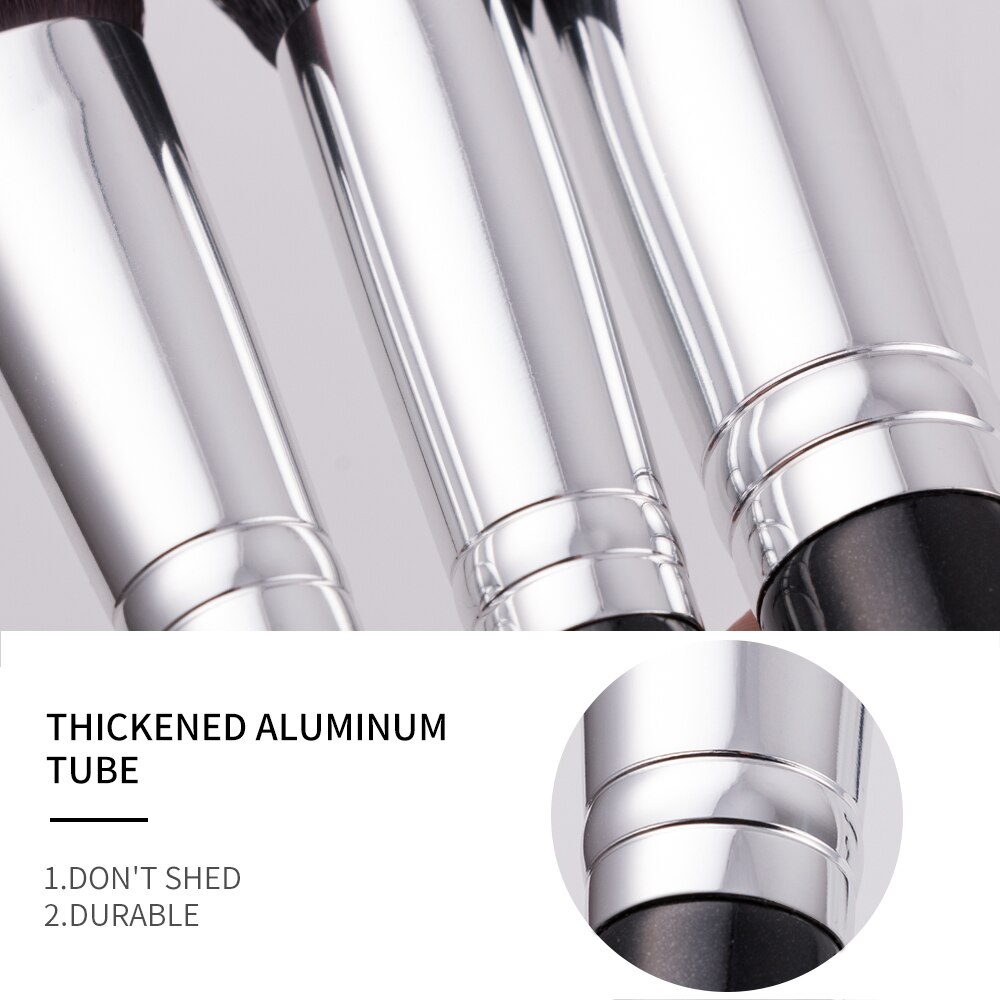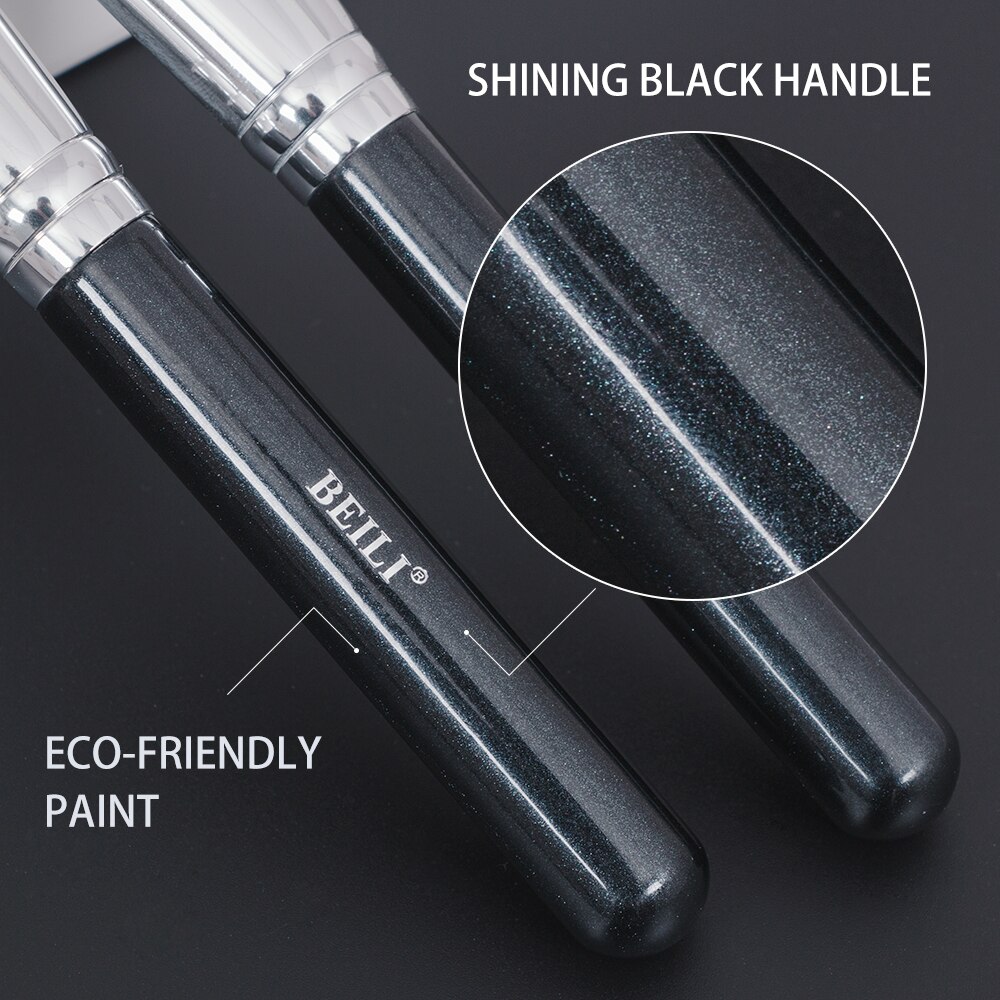 REAL SHOT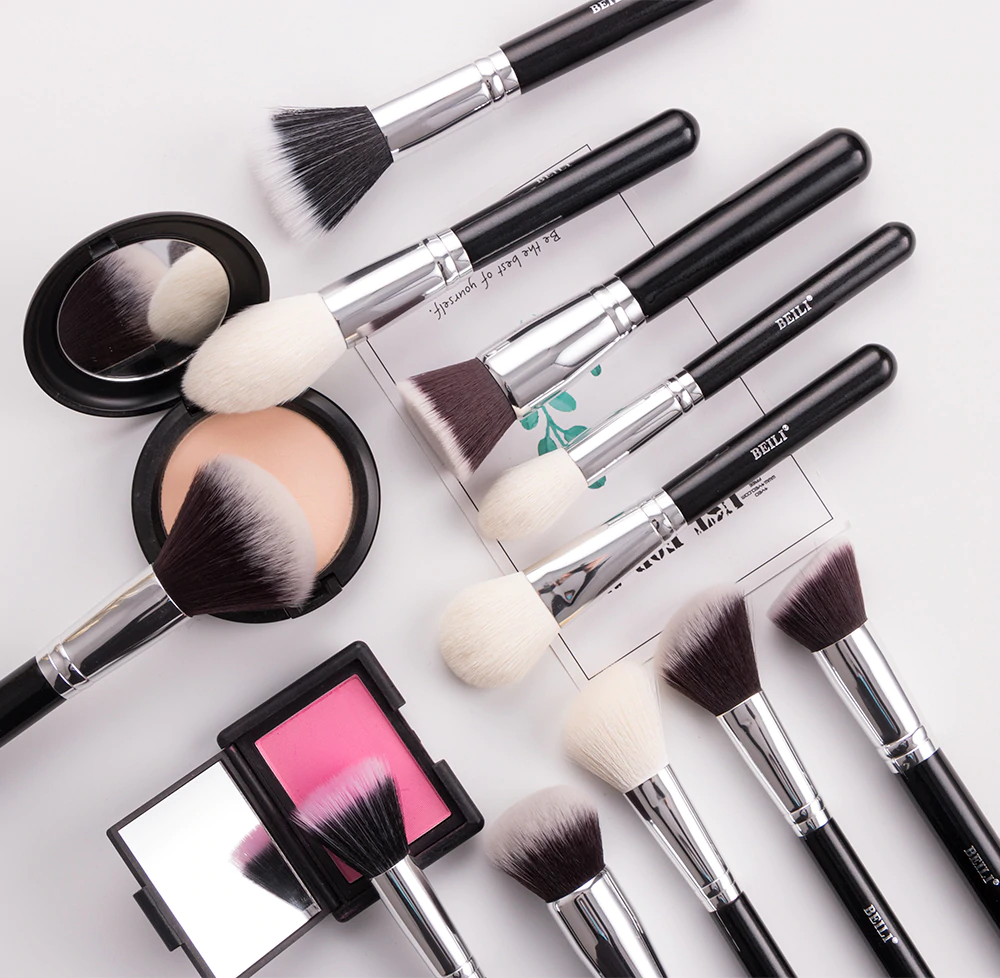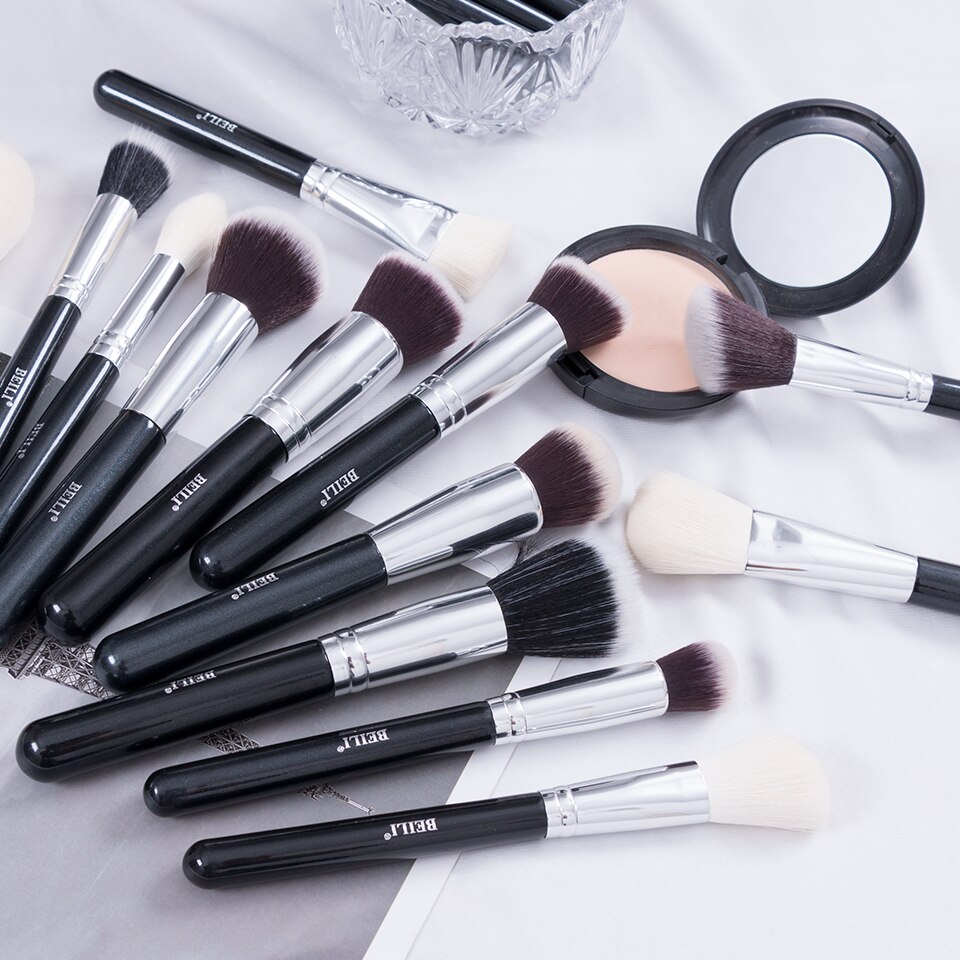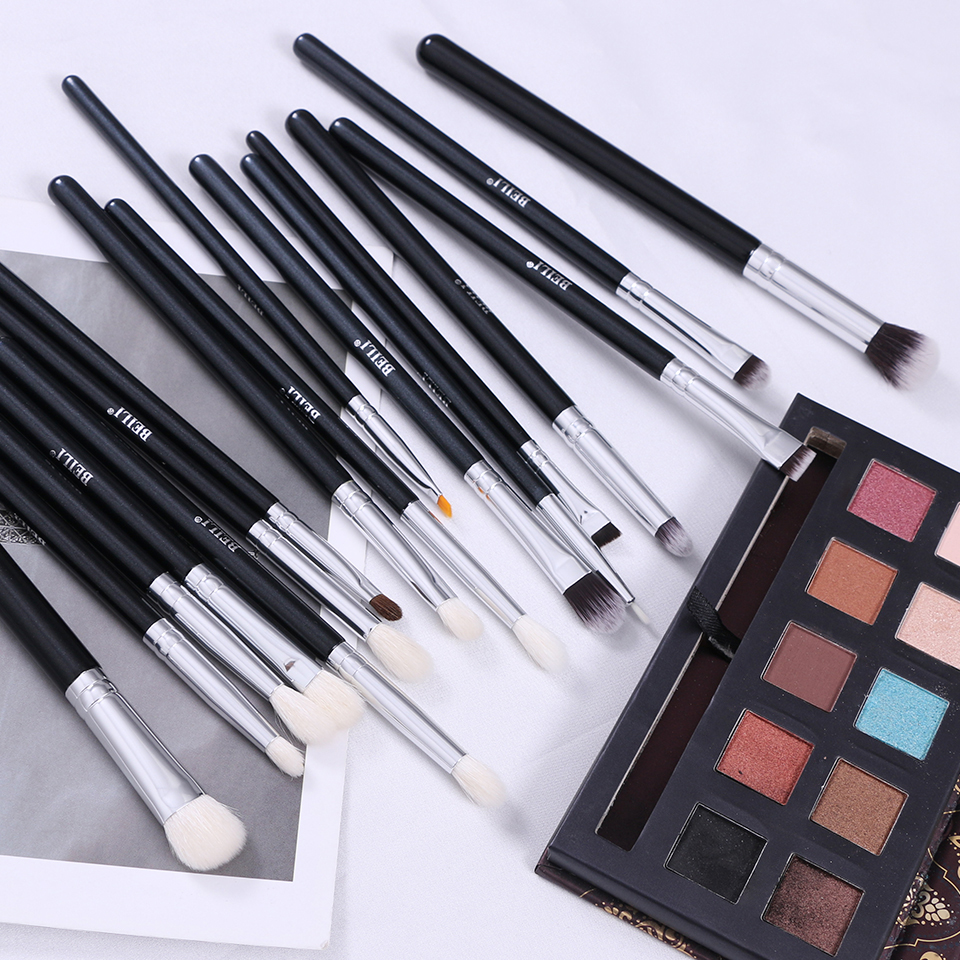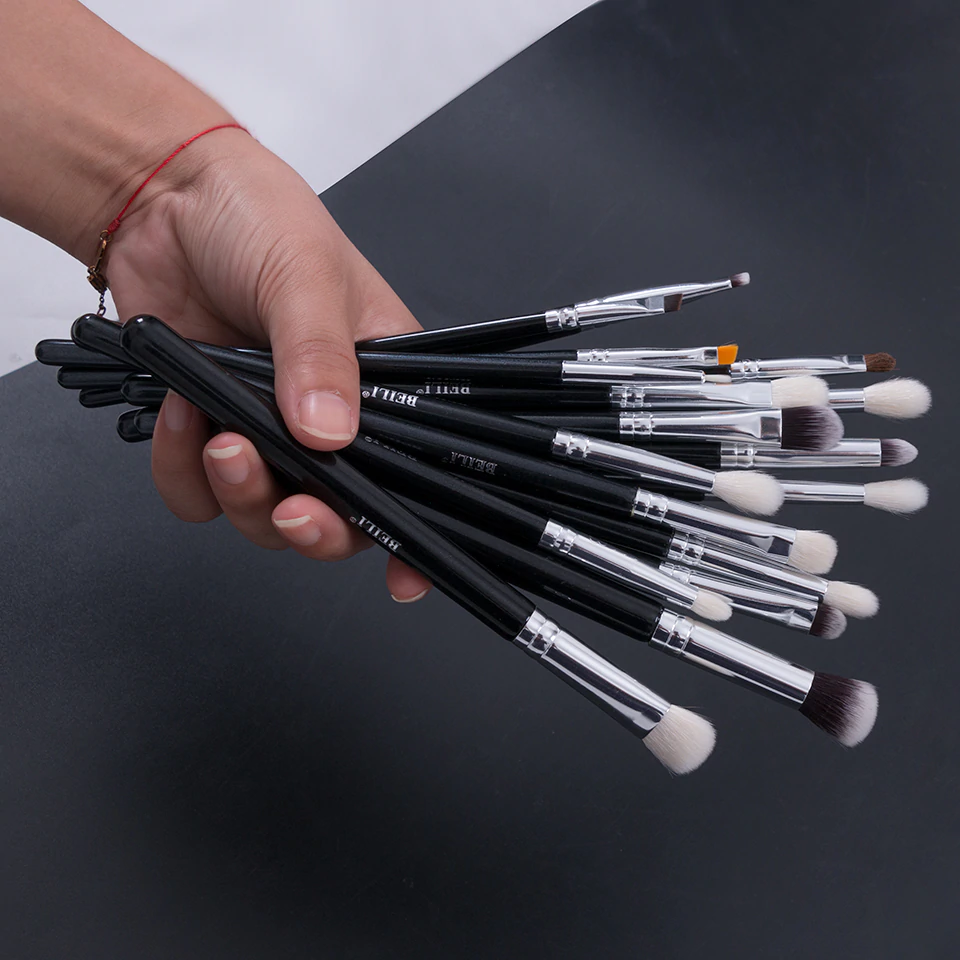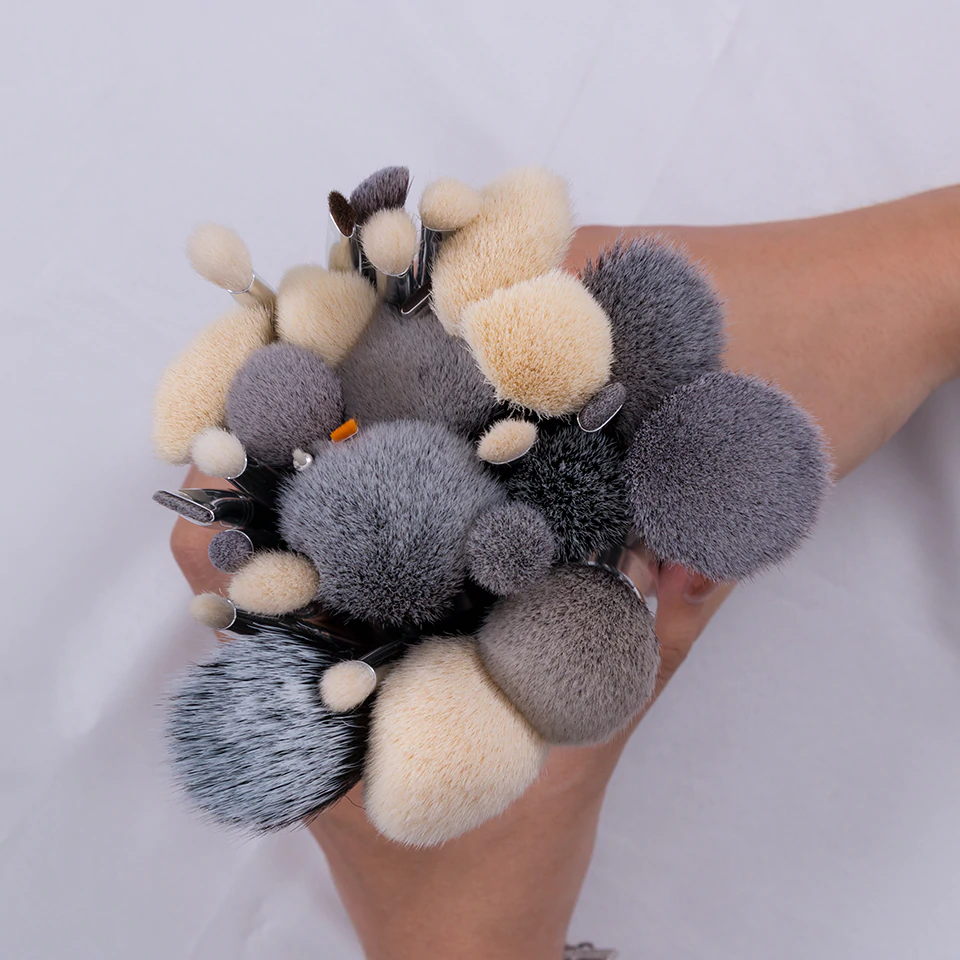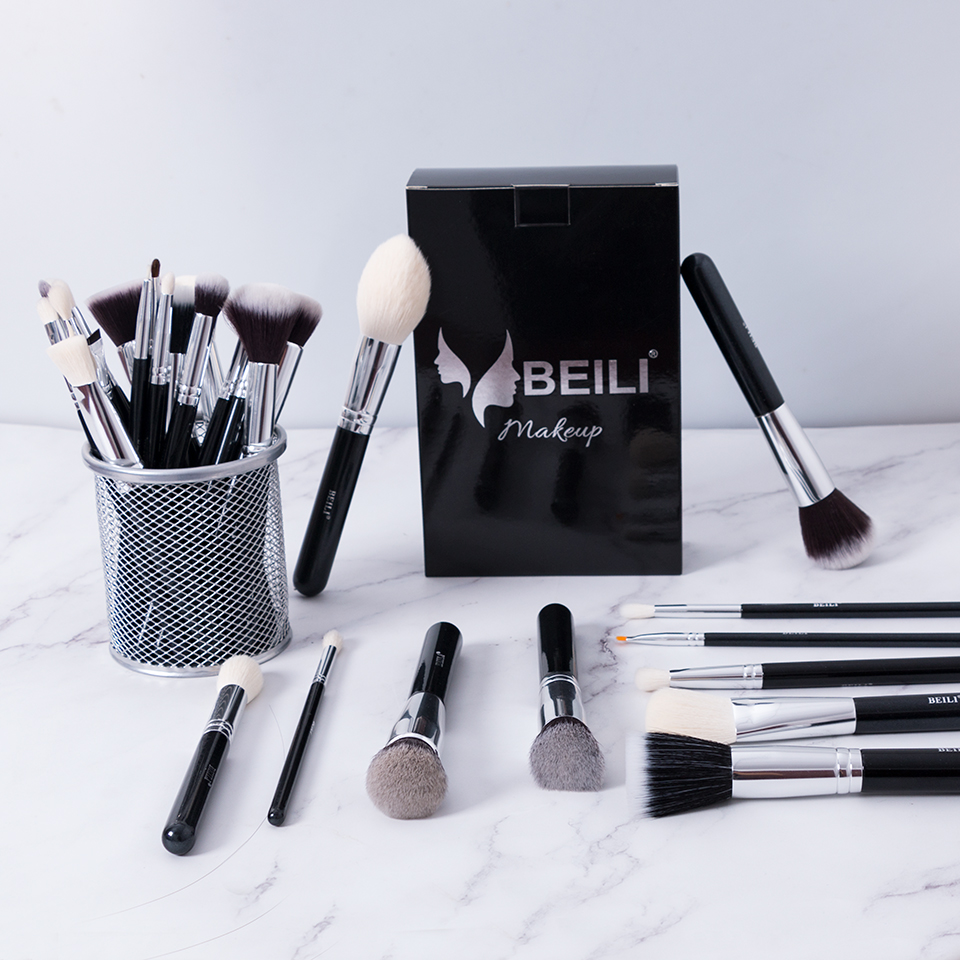 Very nice, shipped fast. Great-quality
Very nice and soft brushes. Good-quality
Amazing brushes! The package arrived in ten days in Italy!